$9.75m pitched for investment at BE's inaugural US event
Making our inaugural appearance across the pond, Blue Earth touched down stateside this week to host our first Blue Earth Futures Event in New York focusing in on on investment opportunities for purpose led business.
Alongside long-term partner Republic, this event focused on emerging trends shaping business, our natural environment, and the society we live in.
Structured with the goal of connecting like minded impact investors with purpose-led founders, the evening was packed with exciting conversation, venture pitches, insightful panel discussions, and a whole lot of NY pizza…
Conversation kicked off with a fireside chat between Republic CCO, John Lake and Blue Earth Co-founder, Guy Hayler.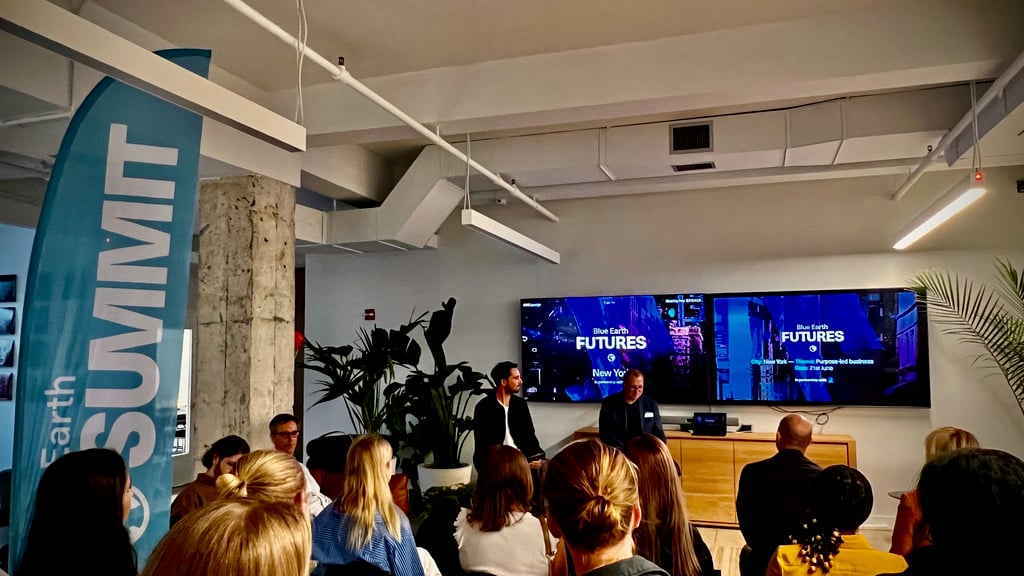 "We are focussed on supporting the world's most disruptive purpose-led businesses through our impact based events – Blue Earth Summit and the Futures series. We'll aim to grow throughout the UK, across Europe and now Stateside, bringing together top global impact investors and purpose-led founders to connect, converse and ultimately create the businesses that will change our world.
By 2027 our aim from a venture perspective is to have raised £0.5b for impact companies with £50m being deployed by BE Ventures (fund incoming)," – Guy Hayler, Co-Founder and CCO of Blue Earth Summit
50 US-based impact ventures applied for the opportunity to pitch live at the evening's event – only three were chosen. Totalling $9.75m in potential investment, the three companies ranged across industry and development stages: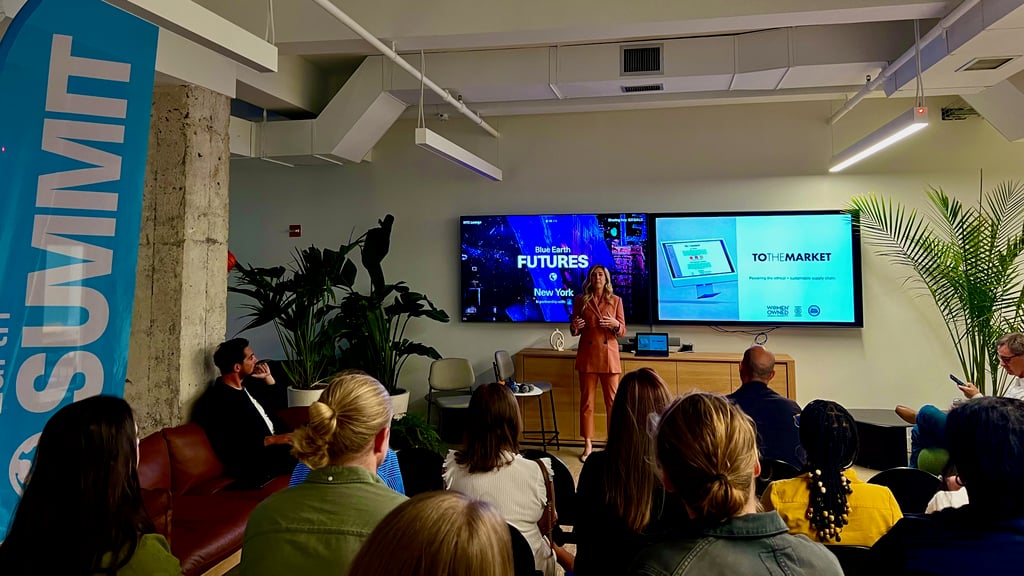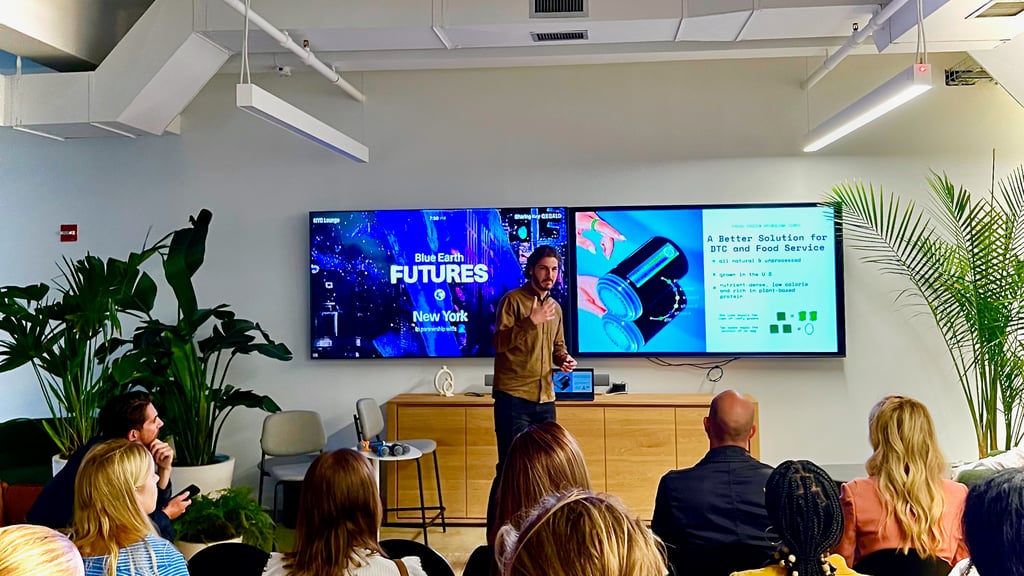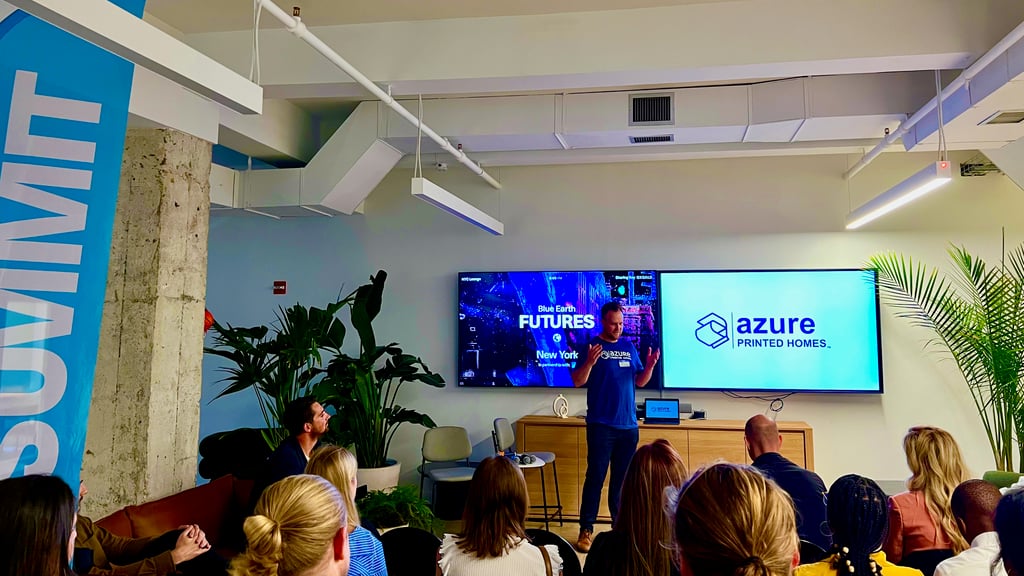 Each founder responded to audience questions and were introduced specifically to investors in the room that matched industry and fundraising needs.
There was such excitement in the room for a fresh take on impact investment, education and connection. The evening's success was a massive green light for Blue Earth's growth and global impact potential.
Change makers, earth shakers…next up is Blue Earth Futures Bristol on July 5th. London details coming soon.

Blue Earth Summit 11-13 October in Bristol 2023
To get the best price on Blue Earth Summit tickets book early.