Feargal Sharkey, Easkey Britton, Paul Hawken, Farhana Yamin, Marvin Rees, and Ben Goldsmith join headline speakers.
Blue Earth Summit is returning to Bristol for its third year with some of the most influential voices in business, sustainability, and conservation from the 11th-13th of October. Inspired by the great outdoors, we will play host to industry pioneers, provocative thought leaders, sustainability trailblazers, and boundary-pushing start-ups.
"We harness the power of the outdoors to build a more positive future for our planet. We are bringing together exciting speakers who all believe in a new way of doing business, where work – and life – can be better," says Will Hayler, Co-Founder of Blue Earth Summit.
Whether you have attended in the past or are joining us for the first time, Blue Earth Summit is the ultimate platform for exploration, collaboration, and taking action towards creating positive change. Here's everything you need to know about this year's event:
Who is speaking at Blue Earth Summit 2023?
With over 200 speakers, this year's lineup is bigger than ever! From Feargal Sharkey, lead singer of The Undertones and campaigner for clean waters, to Marvin Rees, Mayor of Bristol, who will discuss how Bristol can lead the way to a more equitable, inclusive, and green future.
We are excited to have them on board along with Farhana Yamin, environmental lawyer and activist, who will explore diversity in the climate movement; Paul Hawken, environmentalist and best-selling author, who will offer insights on creating a more sustainable future, as well as industry leaders from Patagonia, Oatly, Riverford, EY and The North Face.
Here are just some of the speakers confirmed for 2023 who will provide unique and insightful perspectives on how businesses can make a positive impact.
Feargal Sharkey, lead singer of The Undertones and Chair of River Action UK
Feargal Sharkey is an artist, lead singer of The Undertones, a campaigner for clean rivers and coasts, and Chair of River Action UK, a UK-based environmental charity committed to addressing river pollution.
Deborah Meaden, Businesswoman, Investor, TV Dragon, and Writer
Deborah Meaden is best known for appearing as a Dragon on the BBC business programme Dragons' Den. She supports ethical practices in business and life and is actively involved in a carefully selected group of environmental charities. Deborah will join us to discuss the need for investment in nature.
Marvin Rees, Mayor of Bristol
Marvin Rees became mayor in 2016, making Bristol the first major European city to have elected a mayor of black African heritage. He describes becoming mayor as another expression of a deeper commitment to building a fairer, more inclusive world. He will discuss how Bristol can lead the way to a more equitable, inclusive, and green future.
Paul Hawken, Environmentalist and Best-selling Author
Paul Hawken is an influential environmentalist, entrepreneur, author, and activist. He champions sustainability, reshapes business-environment relations, advocates corporate reform, and has founded eco-friendly businesses. Paul will share his insights on regeneration and changing the relationship between business and the environment.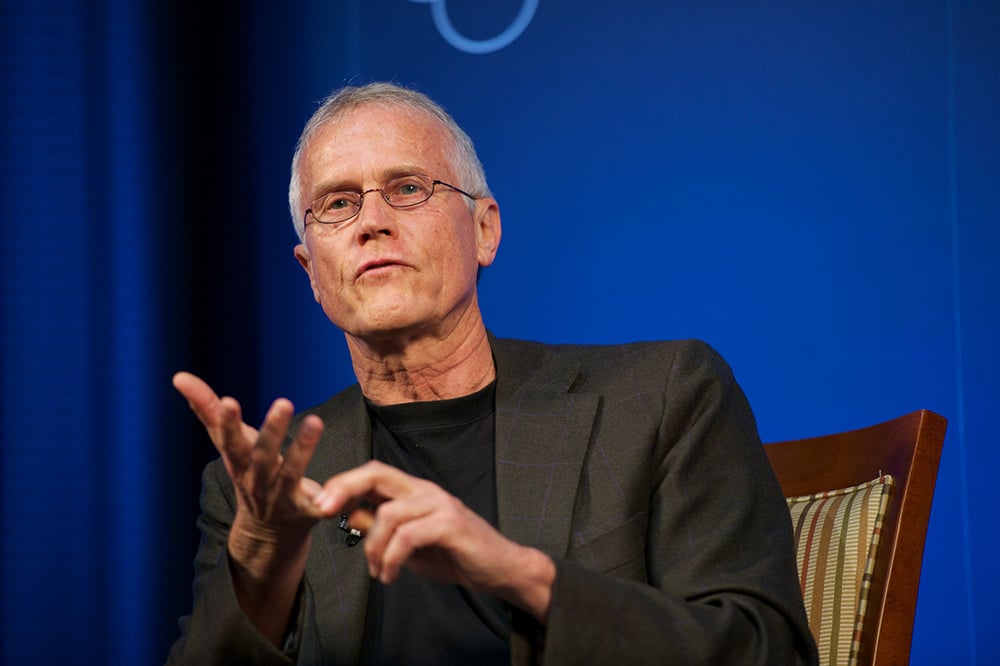 Farhana Yamin, Environmental Lawyer and Climate Change Policy Expert
Farhana Yamin is an internationally recognised environmental lawyer, climate change policy expert and voted Number 2 on the 2020 BBC Power List. She will examine how we increase the impact and resonance of the global climate movement by dismantling inherent bias and institutional racism.
Ben Goldsmith, Financier, Environmentalist and Author
Ben Goldsmith is a prominent financier, environmentalist, and author of the new book 'God is an Octopus.' With a unique perspective, he will share insights on the business case for nature-focused investments, extending beyond traditional philanthropic approaches.
Carrie Harris, Director of Sustainability at British Airways
Director of Sustainability at British Airways Carrie Harris previously served as Group Sustainability Manager at IAG, coordinating sustainability strategy across multiple airlines. Carrie played a key role in delivering the world's first 'Flightpath net zero' program, committing IAG to achieve net zero carbon emissions by 2050. She will speak on the future of travel and meeting sustainable jet fuel commitments.
Carla Denyer, Green Party Co-Leader
Carla is an award-winning councillor who led Bristol in declaring Europe's first Climate Emergency, committing the city to go carbon neutral by 2030. Co-leader of the Green Party since 2021, she has received multiple accolades for her work, including Politician of the Year. Carla will discuss maintaining an environmental focus in politics.
Bevis Watts, Chief Executive Officer at Triodos Bank
Bevis Watts, CEO of Triodos Bank UK, has dedicated his career to sustainability across public, private, and voluntary sectors. Leading Triodos Bank since 2016, he previously held key positions at Avon Wildlife Trust and WRAP. Bevis authored 'River Journey,' donating proceeds to conservation, and will speak on accelerating the UK's green transition.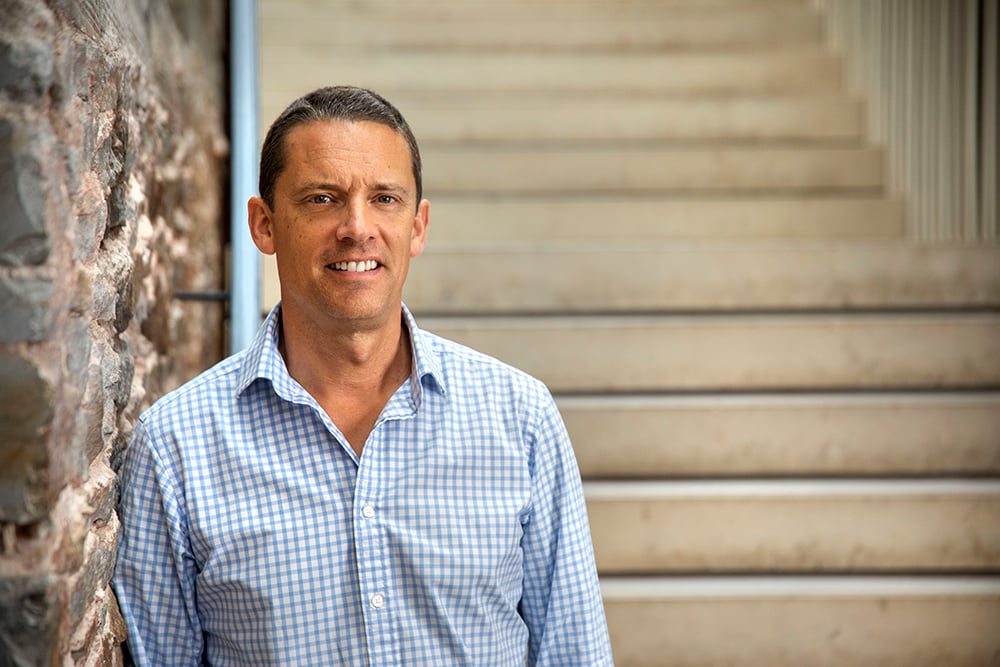 Sir Tim Smit, Eden Project Founder
Sir Tim Smit is the Executive Vice-Chair and Co-founder of the award-winning Eden Project in Cornwall. He is a Trustee, Patron, and Board Member of various bodies and has received numerous national awards, including an Honorary CBE and a knighthood. He will share his insights on how we can invest in radical change.
Guy Singh-Watson, CEO of Riverford
Guy Singh-Watson is the founder of Riverford, a national veg box scheme that has 50,000 weekly customers. He is a respected figure in organic farming, twice named BBC Radio 4 Farmer of the Year. He champions accessible organic food and sold 100% of Riverford to employees this year. He will be joining us to challenge whether businesses can be truly regenerative.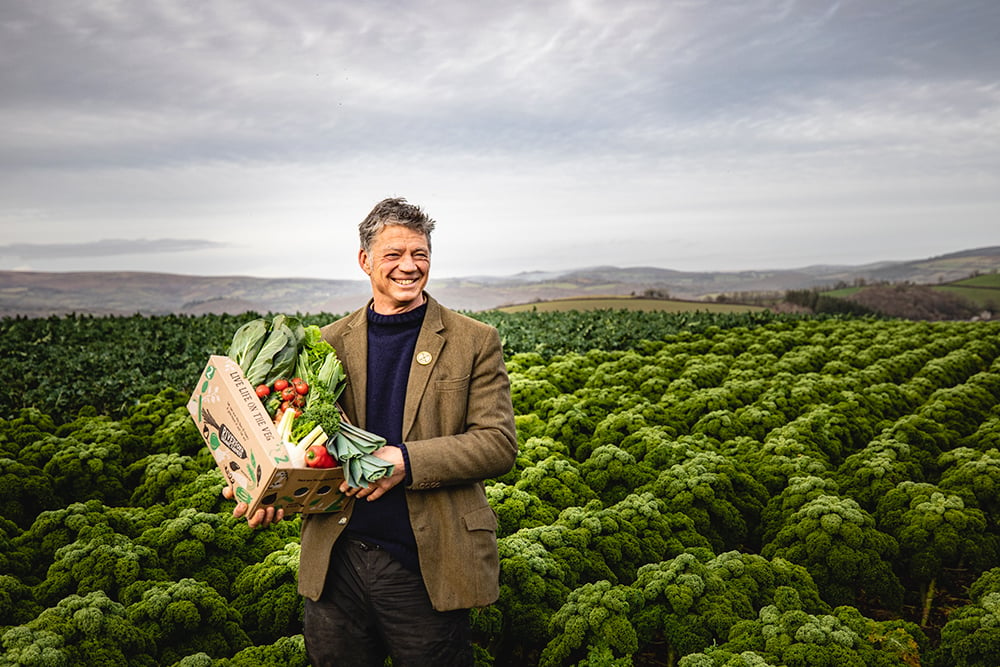 Danielle Mulder, BBC's Global Sustainability Director
Danielle Mulder is a net zero and nature sustainability expert with over 20 years of experience as a strategist at KPMG, Accenture, and Carbon Intelligence before joining the BBC as their first Sustainability Director. She will discuss the role of media and TV in understanding environmental issues.
Keme Nzerem, Journalist and Presenter
Keme Nzerem is one of the most recognisable faces on Channel 4 and ITV News, having reported from around the world on issues ranging from politics and human rights to sports. With a focus on people and their lives, his work is known for its nuance and sensitivity and has covered major stories such as the Grenfell fire and Hurricane Katrina. Keme has won awards for his journalism and we are proud to have him hosting the main stage events.
Click here to see the full list of first-round speakers.
Which topics will be discussed this year?
We will have over 200 speakers discussing topics across three core themes: Adventure and the Outdoors, Purpose-led Business, and Re-imagining Futures.
Adventure and the Outdoors
This pillar focuses on the power of outdoor experiences to bring people together and promote sustainable business practices. Notable experts include Easkey Britton, a surfer, scientist, and explorer discussing blue health and her book 'Ebb and Flow'; Leo Houlding, a renowned climber and adventurer sharing insights on 21st Century exploration; Tom Hewitt MBE, founder and global CEO of Surfers Not Street Children who recently received the Nelson Mandela Changemaker Award for pioneering work in South Africa; Emma Twyford, a respected figure in British climbing addressing the growth of future outdoor stewards; and Elias Elhardt, a snowboarder and filmmaker.
Purpose-led Business
The Purpose-led Business theme delves into how businesses can drive positive change by embracing circular economies, advocating for regenerative systems, engaging in impact investing, and fostering innovation. For example, Guy Singh Watson, founder of organic vegetable box company Riverford, recently announced its transition to 100% employee ownership. Shaunagh Duncan, UK Head of Sustainability at Oatly, will share insights on disrupting traditional markets. Carrie Harris, Director of Sustainability at British Airways, will discuss the future of travel and the company's commitment to sustainable jet fuel.
Re-imagining Futures
This pillar aims to ignite a sense of active hope for the future, focusing on energy transition, diversity and inclusion, leadership, the built environment, and nature-based solutions. When we look at the future of the planet, we can often be left feeling hopeless. But without hope, we fail to act. Without hope, we do not challenge the systems and the leaders that are failing. And without hope, business as usual continues.
And that's not all…the Pitch Tent is back
One of the highlights of Blue Earth Summit is the Pitch Tent, where start-ups and innovative, progressive, and purpose-led businesses pitch live to impact investors. This year, we are targeting 1,000 businesses to apply and aiming to raise well over £10 million.
Last year's Pitch Tent raised over £6m, with investments going to Dame, an award-winning sustainable period products brand; Shackleton, a luxury endurance clothing brand; and Runna, an app for personalised training plans.
Blue Earth Summit 2023 is set to bring some of the most influential voices in business, sustainability, and conservation to Bristol for three transformative days from the 11th-13th of October. This is a must-attend event for you and your business if you want to make next-level connections and inspire positive change.
Buy your tickets now and be part of the movement for a better future.