Join the prestigious list of innovative companies leading the way in positive market disruption and sustainable practices.
Are you ready to take your purpose-led business to the next level? Blue Earth Summit 23 is seeking out the UK's most impactful ventures to join BE100, a prestigious list of innovative companies leading the way in positive market disruption and sustainable practices.
The ventures team behind Blue Earth Summit will collaborate with top investors and experts in climate, technology, and sustainability to identify the top 30 companies from the BE100 list. These businesses will be invited to pitch live to influential global impact investors at the event in October.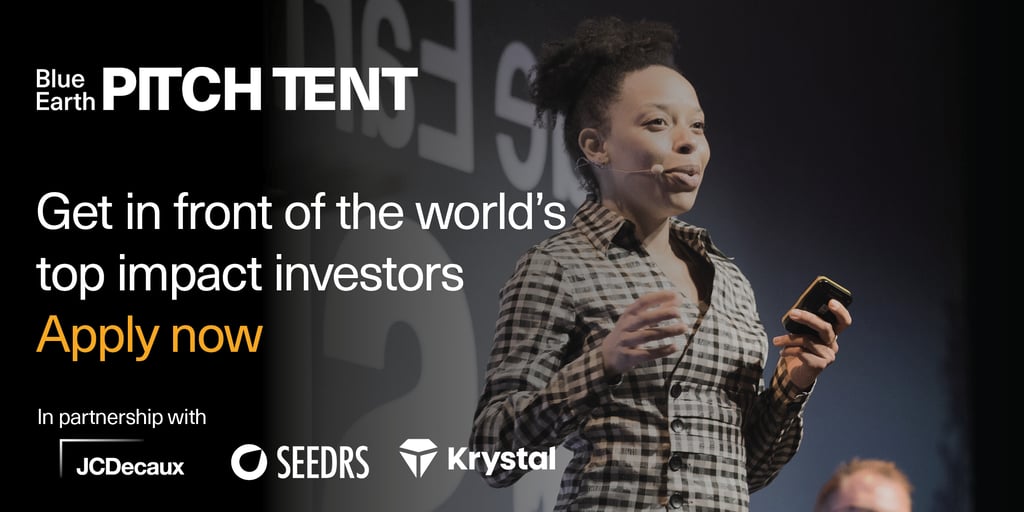 Last year, more than 500 businesses applied to pitch at the summit, where over £6 million in investment was raised. Finalists who pitched live and received investment included plastic-free chewing gum Nuud, sustainable period care products company DAME, and sustainable children's clothes company Bundlee.
Eve Kekeh, the founder of Bundlee, shares her experience: "At Blue Earth Summit, I felt validated about my business. I had a constant flow of investors coming up to me and telling me what we are doing is awesome. I secured investment from Sweaty Betty co-founders Tamara and Simon Hill-Norton. I didn't even know they were in the audience! Simon saw the pitch, we talked at the networking event afterwards, and they became investors."
Live pitches are the centrepiece of Blue Earth Summit, which explores the role of disruptive business in transforming how we live and work in the future. This year's speakers include entrepreneur Deborah Meaden, singer and campaigner Feargal Sharkey, Eden Project founder Sir Tim Smit, Bristol Mayor Marvin Rees, and Riverford CEO Guy Singh-Watson.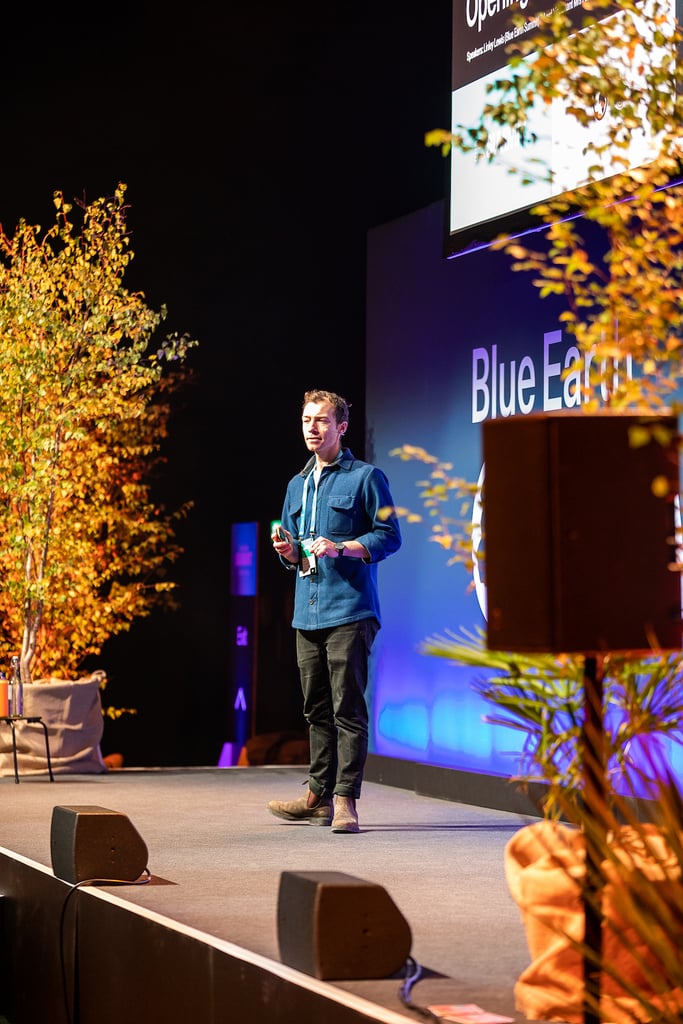 In addition to the inspiring talks, workshops, and panels, the summit is committed to supporting clear and tangible solutions to shift the dial towards more regenerative business practices.
Guy Hayler, co-founder of Blue Earth Summit, explains their vision: "We want to support high-growth, high-impact companies that have the potential to disrupt their industries for the better. The #BE100 will give them a profile with investors, and then 30 companies will be selected to pitch live to a room full of the world's best impact investors. We know that accessing finance is hard and takes time, so our agenda backs investment in innovative businesses that can deliver positive change for people and the planet."
The BE100 invites applications from three categories: Seed, Growth, and Scale. Seed category encompasses early-stage innovators with revenues of up to £1 million, seeking pre-seed and seed rounds. Growth category includes established brands with proven traction, generating revenues between £1 million and £20 million, actively raising funds from seed to Series A rounds. Lastly, Scale category targets companies with significant market penetration, global demand, and revenues surpassing £20 million. They will have the opportunity to pitch their series A, B, and C rounds.
Eve Kekeh adds: "I applied to pitch because I knew we needed to raise more investment to get to the next stage of growth. We'd built our own rental system, created the website, and done our first round of angel investment. But I needed financial resources to bring on more team members and invest in marketing and brand partnerships. It was such a great opportunity to get in front of so many investors in one room who all cared about sustainability as well as scalability."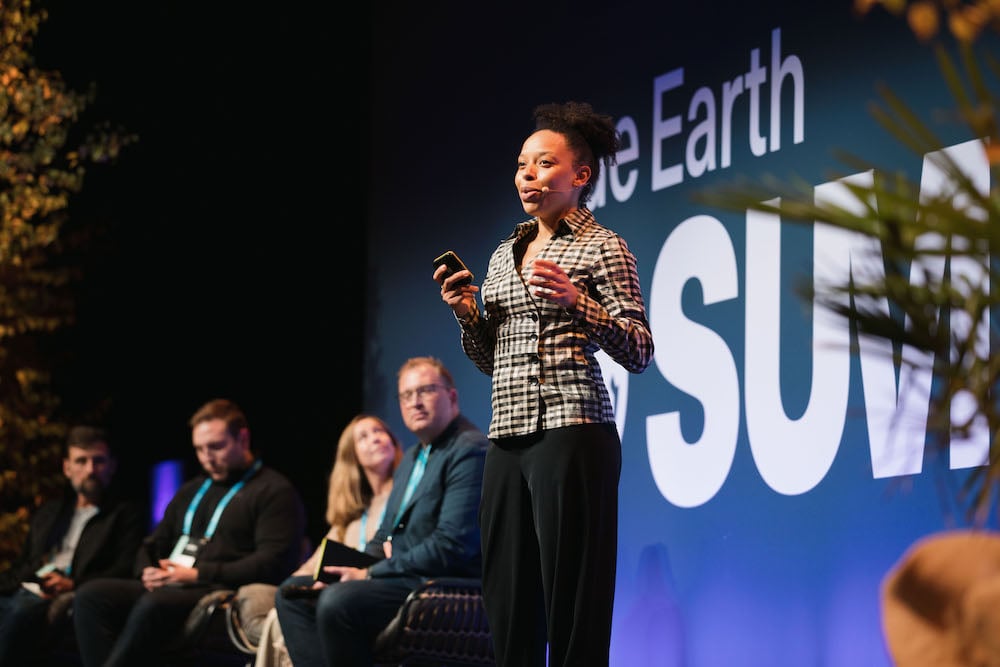 Apply now for the BE100 and get ready to pitch your purpose-led business to top global investors at Blue Earth Summit 23.