Adding an exchange into the heartbeat of the event where attendees arrange one-to-one meetings, test new products, connect with investors, turn ideas into action and much more.
Around 85% of business executives believe in-person meetings foster stronger and more meaningful relationships. The power of meeting face-to-face extends beyond human connection—it gives you immediate market feedback and validation, increases investment opportunities, and takes your brand awareness to the next level.
That's why we're launching Marketplace at Blue Earth Summit 2023: a unique opportunity for our attendees to arrange one-to-one meetings, test new products, connect with investors, turn ideas into action and much more.
"Marketplace will be the beating heart of Blue Earth Summit, bringing businesses, charities, and investors together to share ideas, test products, and make connections. With a ratio of three investors for every company, and a matchmaking event app to filter like-minded meetings, Marketplace will be a real turning point for so many businesses seeking high impact and growth, and ensure that Blue Earth generates long-term impact with each event." – Linley Lewis, Managing Director at Blue Earth Summit.
Who can apply to exhibit?
Marketplace is the best place to reach the right audience to grow your business, whether you're a start-up, scale-up, established company, service provider, brand, NGO, or charity.
Who will be attending?
Investors seeking exciting opportunities to support sustainable ventures, brands committed to driving change and incorporating sustainability into their operations, buyers, sellers, and individuals who are passionate about climate action.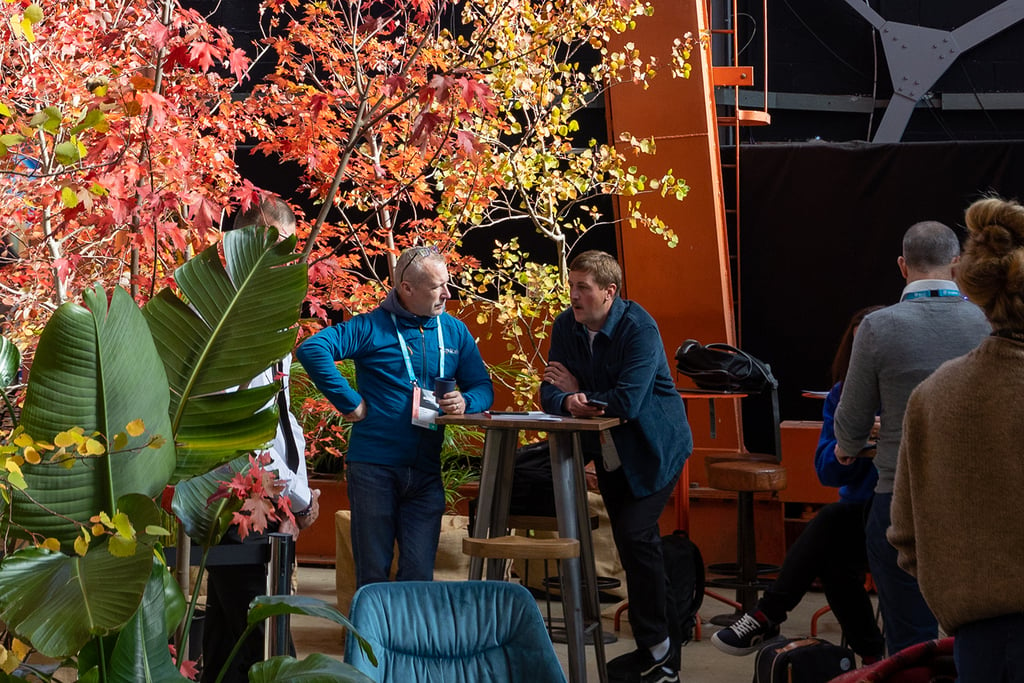 How does it work?
Marketplace will be an open venue in the central zone of the Blue Earth SUmmit. Exhibitors can choose how to promote from 50 exhibition stand-up desks (1m x 1m) and 15 partner booths (2m x 2m). Marketplace exhibitors will have access to our 1:1 meeting area, where you can book a table with other attendees through the event app in advance and during the event. You can also utilise the event app matchmaking system, which will suggest relevant investors to meet with. The odds are in your favour: this year, we aim to have three investors for every company.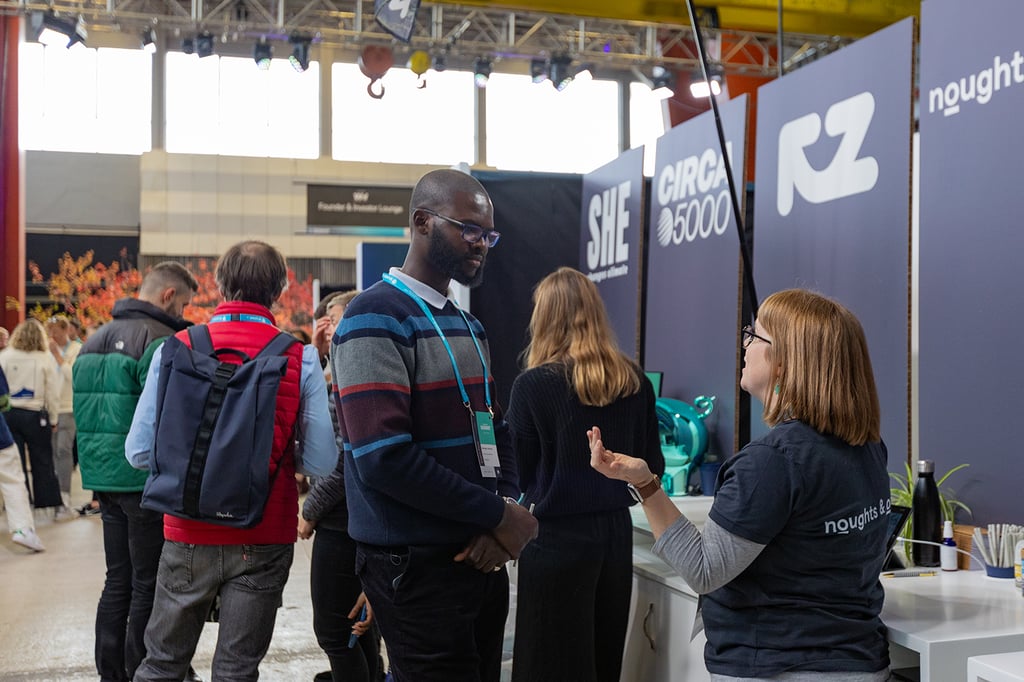 What else is included?
Book a one-metre stand, and you will:
Gain 2 event passes for the first two days of the Summit, allowing you and a colleague to immerse yourselves in the inspiring keynotes, panel talks, and workshops and connect with industry leaders.
Receive a ticket discount code that you can share with your network.
Promote your brand to Blue Earth Summit's extensive investor network through our online Marketplace directory, where you can showcase a 150-word bio, web link, photo, and logo, increasing your visibility and attracting potential investors.
Benefit from direct promotion to our investor network before the event, increasing your chances of securing meaningful partnerships and potential deals. Please note, a 5% referral fee applies for any successful deals facilitated through this promotion.
Receive a selection of branded assets to help you effectively promote your attendance at this year's event, ensuring your brand stands out and attracts the attention it deserves.
Enjoy onsite support from our dedicated team, ensuring that you have a successful experience at the event and have the opportunity to meet with the right investors who align with your vision and goals.
Leverage our advanced matchmaking app system, designed to partner you with relevant investors, maximising your networking potential and increasing the likelihood of successful collaborations.
Book a two-metre stand and you'll get everything you get on a one-metre stand plus:
An exclusive opportunity to deliver a 15-minute talk on our Crane Stage or participate in a thought-provoking panel discussion. Please note, availability for these speaking opportunities is limited.
You will also gain access to a private meeting booth, providing you with a dedicated space to hold confidential conversations, negotiate deals, and foster meaningful connections in a professional and confidential environment.
Join us as we turn ideas into action at the heart of Blue Earth Summit.