Environmental entrepreneur and business leader Kresse Wesling CBE has a simple way to explain the difference between 'sustainable' and 'regenerative' business. When she went camping in the Canadian Rockies as a child she was taught to 'leave no trace', which she did, but she says "regenerative business is more than that. It demands that you leave things better than you found them, socially and environmentally. And not a little better – but undeniably 'Wow' better."
---
At the heart of Blue Earth is the recognition that 'business as usual' is broken. Traditional models are failing people and the planet, and endless growth is destroying nature.
So, we come together as a community of changemakers to share examples of which business models can make the world undeniably 'wow'. Kresse Wesling is speaking on the main stage at Blue Earth Summit this year and says regenerative approaches to business "could transform the business landscape. We have tried rampant capitalism where the so-called 'free' market is actually incredibly costly for people and the planet, why not try something with soul?".
John Elkington is a world authority on corporate responsibility and sustainable development and is speaking at Blue Earth Summit on the main stage on the first day. He recently said "We're moving past Corporate Social Responsibility (CSR) and the age of regenerative business is dawning. The capitalism we've grown up with, particularly as it went into overdrive after 1989, is not working…. It must now not be about just tinkering language, or even with economics. The change will be fundamental this time."
Business models are on a journey. Many think the concepts of 'sustainability' and CSR have been too stretched to any longer feel useful. They have been diluted or used as 'greenwashing' by companies unwilling to truly change their destructive models.
Recently EY's Director of Global Insights John de Yonge, said "Neutrality, or "do no further harm," is increasingly seen as an insufficient ambition in light of the natural capital losses and climate tipping points, which threaten the health, security and livelihoods of billions. Customers and employees, especially Gen Z, are weary of corporate greenwashing and "green wishing," and demand demonstrable impact."
He continues, "Regeneration is a concept that addresses challenges comprehensively and provides CEOs and business leaders with a new framework for creating and protecting long-term value, one that aligns the organisation to new value drivers, encourages innovation, and builds the resilience of the company and its stakeholders."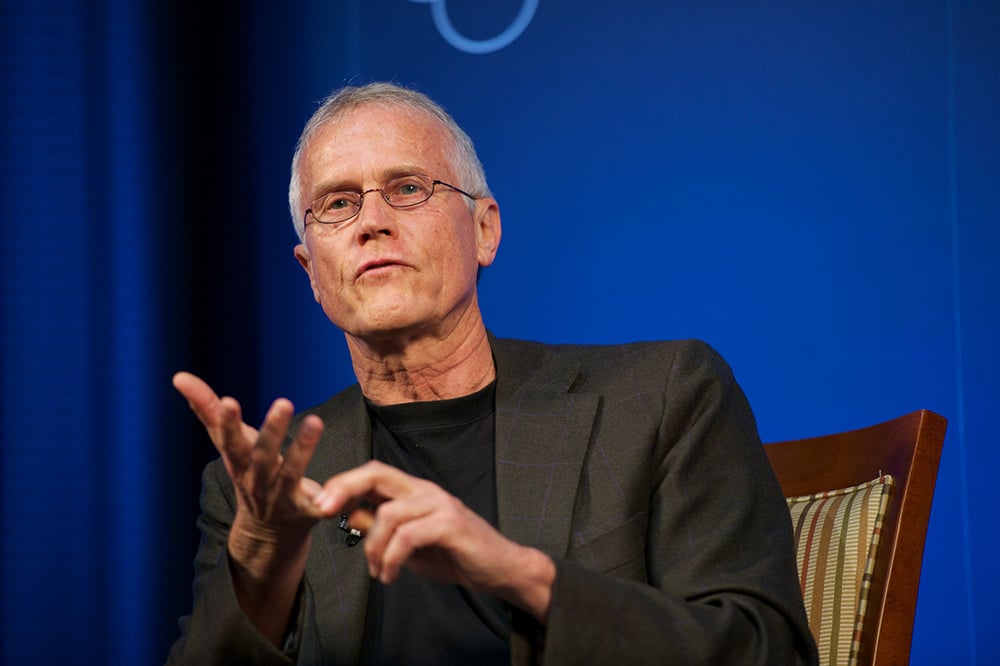 A regenerative business means promoting the restoration and regeneration of natural resources and social systems. Paul Hawken is an entrepreneur and bestselling author. He's been published in thirty languages in more than eighty countries, having sold more than two million copies of his books including 'Drawdown' and 'Natural Capitalism'', and is one of the headline speakers at this year's Blue Earth Summit.
Commenting on the economy, he told Forbes Magazine "What's happened is we have created — inadvertently, mistakenly — an economic system that is the opposite. It's one that extracts life … an extractive economy,". 
Hawken argues: "If you follow the breadcrumb trail back into any supply chain, anything you buy, any service you receive, you will find that it is extracting life from the living world, from the oceans, from the land, from the forest and the soil — and from people."
"Regeneration is putting life at the centre of every act and decision … an orientation … looking at what we do; what we think; what we buy; and how we interact with each other, with the natural world, and with the world of goods and services,".
Today thousands of companies are reimagining their future as part of a new ESG agenda which puts environment, social and governance strategies at the heart of their business model to ensure future investment. But a number of progressive companies already see regeneration as a fundamental concept behind what they do.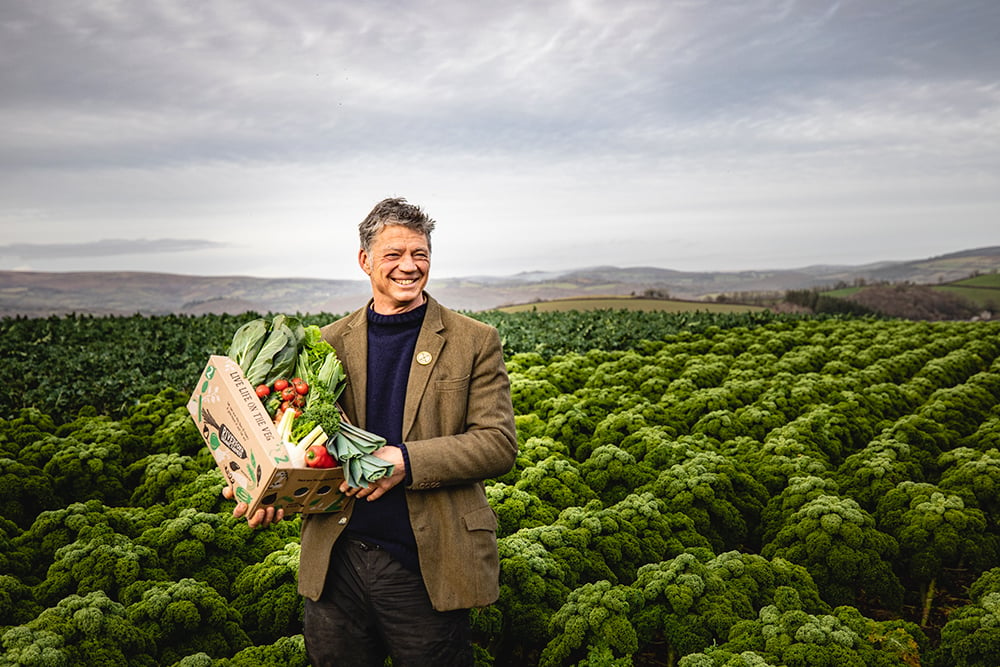 One of these is the organic and seasonal veg box company, Riverford. Led by founder Guy Singh-Watson who will be speaking at Blue Earth Summit this year. Guy's asking an important question:  'Can business be better?" and will be sharing the reality from the inside of a business which not only uses business as a force for good, but is now 100% employee owned.
Guy recently told The Guardian "I wanted to go further than organic, and there's a word for it – but most people ain't got a clue,". He is talking about regenerative agriculture, which has shifted from niche to mainstream thinking in recent years.
Whilst some management experts are focusing on identifying the strategies that sit at the heart of regenerative business, Guy reflects on the importance of quality leadership. In a recent blog on Wicked Leeks he wrote "The portrayal of business as a series of Machiavellian deals made by despotic leaders, whether on The Apprentice or Succession, has always infuriated me…But since we became employee owned, I have come to appreciate that dispersed power and consultation lead to better, safer, less impulsive decisions, and they don't have to come at the price of bravery and responsiveness."
Singh-Watson continues "Watching governance develop at Riverford makes me realise that we need to give those with emotional balance, who shout less and don't need power to bolster their fragile egos, a route to leadership and influence. Let's stop idolising, promoting, and voting for these society-destroying maniacs; they need compassion and therapy, not power."
Kresse Wesling is optimistic about regenerative business and summarises her approach by saying "working this way and solving these problems is creative, fun, hopeful and awesome and doing anything else is destructive, boring, and hopelessly outdated."
At Blue Earth this year join us as we explore how business can take a long-term view and become a regenerative business, promoting the restoration and regeneration of natural resources and social systems.
Catch Kresse Wesling, John Elkington, Paul Hawken and Guy Singh-Watson at Blue Earth Summit 2023.